Noble is a religious sister with the Daughters of Saint Paul — the "media nuns." Her work to promote the life-changing Catholic practice of memento mori has been featured in The New York Times, Forbes, WPR and other media outlets. At at time when sickness and death is very much in our midst, Sister has reached so many people with the invitation to contemplate and prepare for the fact that each of us will die — and the Church is rich in practices and prayers to help us do that.
Bishops Rhoades and Cozzens serve as chairmen of the USCCB committee on doctrine. In that role, they are spearheading a document on Eucharistic consistency to serve the Catholic Church in the U.S. Their goal? A Eucharistic revival.
"There is a great need for a Eucharistic revival in the Church, a deeper understanding of the Eucharistic mystery and its centrality in our life," Rhoades said in a recent interview. Their work will be a guide to reviving belief in the Eucharist in the coming year.
Founder of GoodLands and a Catholic laywoman, Burhans mission is to help the Catholic Church utilize its global landholdings for the good of the environment. She recently earned a National EarthCare Award for the way she has used her maps to help address climate change. Her maps have also helped religious communities around the world to map and understand their parish boundaries, landholdings, and programs.
6
Jimmy Lai and others fighting for liberty in Hong Kong
Lai Chee-ying or "Jimmy Lai" is a Catholic entrepreneur and activist living in Hong Kong. He founded Next Digital, a media company, and the popular newspaper Apple Daily. He has worked, suffered, and fought for democracy in Hong Kong and is currently serving a prison sentence for attending a Tiananmen Square massacre memorial.
Mr Lai's Apple Daily newspaper published a handwritten letter by him, sent from prison, which read, "It is our responsibility as journalists to seek justice. As long as we are not blinded by unjust temptations, as long as we do not let evil get its way through us, we are fulfilling our responsibility."
7
José Andrés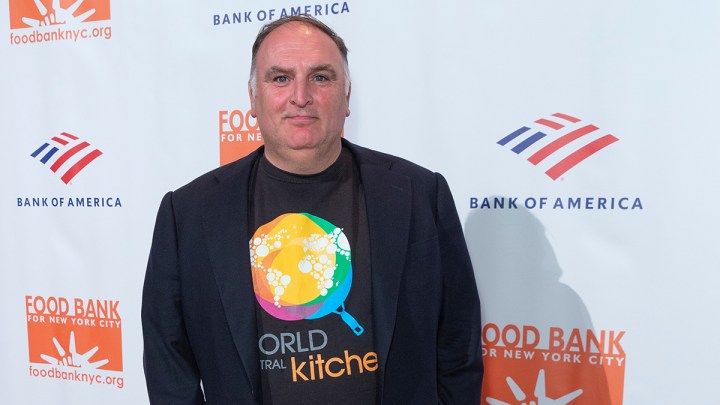 lev radin | Shutterstock
A famous chef and Catholic humanitarian, José Andrés dedicates much of his time, energy, and resources to helping those in need. After the recent devastation in Kentucky from powerful tornadoes that ripped through the Midwest, he was there with his team feeding the uprooted communities. Among other impressive efforts, he's also gone to places particularly hit hard by the coronavirus.
8
Jonathan Roumie 
Catholic actor Jonathan Roumie has lit up the screen playing Jesus in The Chosen, helping millions of people around the world feel closer to Christ and connect to the Gospels. Roumie "brings an unparalleled warmth, gentleness, and humor to this daunting role." The actor has become a popular voice on Hallow, the number one Catholic meditation, prayer, and sleep app.
9
Sir David Amess
Catholic pro-life British parliamentarian Sir David Amess was assassinated in October 15 during a meeting with constituents at a church in east London. But he spent his long career as a public servant working to better others' lives, including the poor and marginalized.
England's Prime Minister Boris Johnson described Amess's "outstanding record of passing laws to help the most vulnerable" and called Amess "one of the kindest people" in politics. Amess' work to promote the dignity of life included helping vulnerable women and working to restrict assisted suicide. The husband and father of five will be remembered for his efforts to restore a culture of life in the UK.
10
Hidilyn Diaz
Vincenzo PINTO | AFP
Weightlifter Hidilyn Diaz made history this summer, becoming the first athlete from the Philippines to win a gold medal at the Olympics. The emotional moment on the Tokyo podium was made all the more powerful by the athlete's profession of faith.
Raising Our Lady's Miraculous Medal high above her head, Diaz gave thanks to God. Reflecting later on her impressive lift she shared, "I did not expect to lift it yesterday. I guess that was God and all the people who prayed for me yesterday. I'm thankful to those who prayed and did the novena."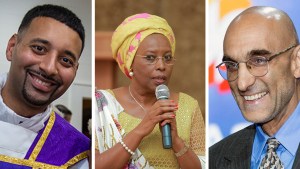 All content is property of the owner, unless otherwise specified. This content is not owned, or maintained by Holy Rosary, and is used only for informational purposes. Please visit the content owners link via the source link for more information.